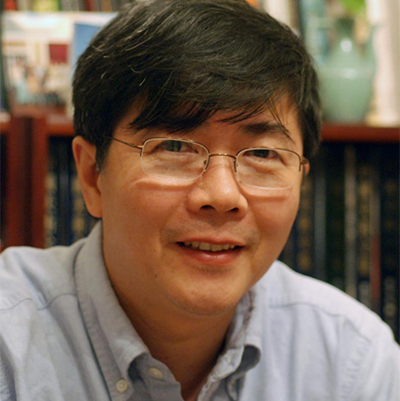 Shen Kuiyi
Kuiyi Shen's research focuses on modern and contemporary Chinese art. His major publications include A Century in Crisis (1998); Between the Thunder and the Rain (2000); Shanghai Modern (2004); The Elegant Gathering (2006), Chinese Posters (2009); Chinese Art in an Age of Revolution (2011); The Art of Modern China (2012), winner of the 2013 ICAS Book Prize in Humanities; and Light before Dawn (2013).

Professor Shen also maintains an active career as a curator. Among the exhibitions he has curated, the best known have been A Century in Crisis: Tradition and Modernity in the Art of Twentieth Century China, at the Guggenheim Museums in New York and Bilbao in 1998; Reboot: The Third Chengdu Biennial, in 2007; Why Not Ink In, 2012; and Light Before Dawn in 2013. He is a recipient of awards from the National Endowment for the Humanities, National Endowment for the Arts, Social Science Research Council, Japan Society for the Promotion of Science, Stanford University, and Leiden University.

Shen was a member of the Advisory Committee for the first Chengdu Biennial (2001), the Shanghai Biennale (2002), Contemporary Chinese Art at the Guggenheim Museum (2016), and Ink Global Hong Kong (2017). He is also the managing editor of Brill's book series, Modern Asian Art and Visual Culture.