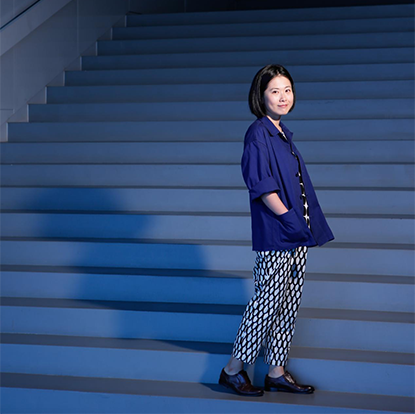 Gong Yan
Director of the Power Station of Art, Shanghai
Curator, Artist
Chief Editor of Art World magazine

Gong Yan graduated from the Ecole National Supérieure des Beaux-Arts, in Paris. In 2005, she established "O Art Center" at the Shanghai Institute of Visual Arts, focusing on unstable media art and city research, and devoting herself to providing a dynamic platform for talented young artists and curators. Her works have been shown at the Shanghai Biennale, in 2002 and 2006. She has been director of the Power Station of Art since 2013.

Recently curated exhibitions: Yu Youhan (2016), in the PSA Collection series; Snacks (2016); Mobile Architecture: Yona Friedman (2015); Anticlimax Poetry: Kazunari Sakamoto (architecture exhibition) (2015); Decorum: Carpets and Tapestries by Artists (2014); Shinohara Kazuo (2014); Andy Warhol: 15 Minutes Eternal (2013); Power - Thonik Design (2008); Ordinary Architecture, in the Chinese pavilion at the 11th Venice International Architecture Biennale (2008); Yona Friedman: Utopies Réalisables (2007); Body Media - International Interactive Art (2007).