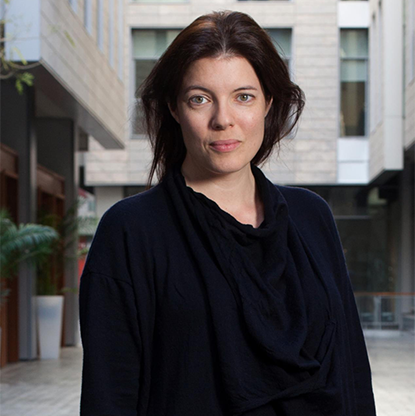 Antonia Carver
As Director of Art Jameel since August 2016, Antonia Carver oversees the not-for-profit organisation's work across the arts, heritage and education. This new role is designed to lead the expansion of Art Jameel, as the organisation builds new local institutions, grows its international partnerships, and initiates exhibition, educational and publishing projects.

Antonia was previously Director of Art Dubai (2010-2016), where she led the annual fair's development into the leading international fair for the Middle East and South Asia, and the world's most global art fair. Under Antonia's leadership, the fair's diverse programme expanded to include the community school Campus Art Dubai, Art Dubai Projects, fellowships for writers and curators, and a new sector dedicated to Modern works, in addition to ongoing contemporary gallery halls, artists' residencies and commissions, film and video; the Abraaj Group Art Prize; and a raft of educational initiatives.

Antonia, who has been based in the UAE since 2001, has written extensively on Middle Eastern art and film for international and regional publications, and also edited books and journals. In 2004, she joined Bidoun as an editor and later became the director of the Middle Eastern arts organisation's projects division, co-organising education programmes, artists' projects, and film and video series. Antonia played a role in establishing and curating the Dubai International Film Festival as a member of its programming committee (2004-2014), and has also acted as an Arab and Iranian film specialist for the Edinburgh International Film Festival. Prior to moving to the UAE, Antonia was based in London, UK where she served in a number of roles, including as an editor at Phaidon Press; in development and projects at the Institute of International Visual Arts (Iniva); and in publishing at G+B Arts International.